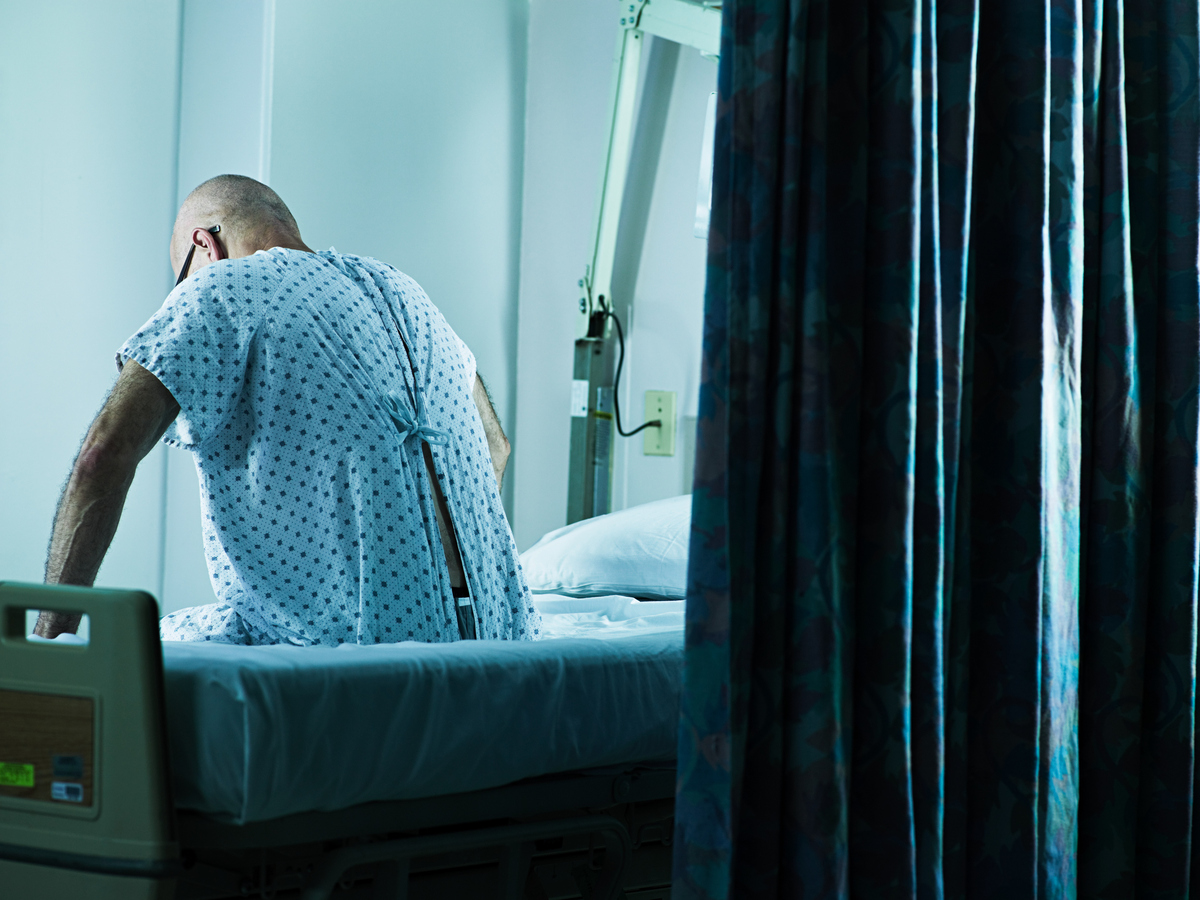 Image Source/Getty Images
Renowned British physician Henry Marsh was one of the first neurosurgeons in Britain to perform certain brain surgeries using only local anesthesia. For over 30 years, he also traveled frequently to Ukraine, where he performed surgeries and worked on reforming and updating the healthcare system.
As a surgeon, Marsh felt some distance in the hospital until he was diagnosed with advanced prostate cancer at age 70. He continued to work after his diagnosis, but was cool dealing with the hospital as both his doctor and patient.
"Being a patient myself, I was insecure now," he says. [as a doctor], how I treated the patient, how I spoke. "
in the memoirAnd finallyMarsh opens up about his experience as a cancer patient and reflects on why his diagnosis occurred at such an advanced stage.
"I think a lot of doctors live this kind of vague life of 'us and them,'" he says. I have been told that many doctors are very slow to discover cancer, as I was.…I denied my symptoms for months, if not years. bottom."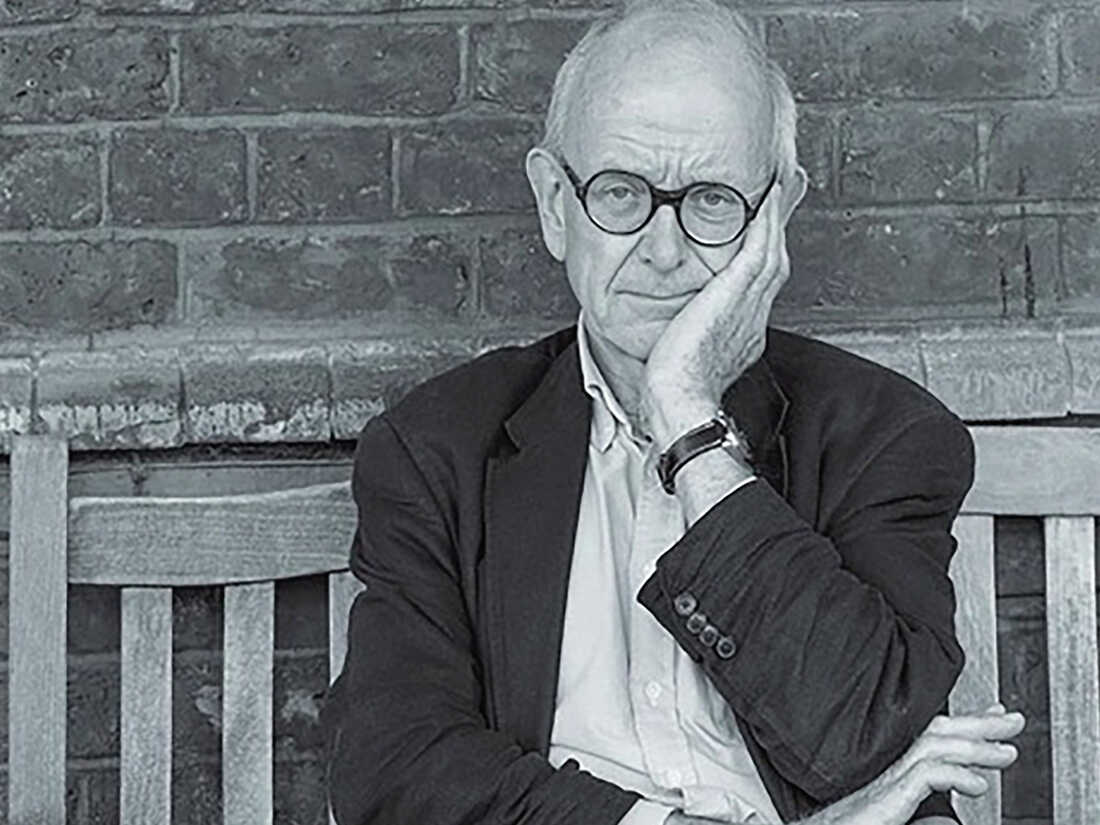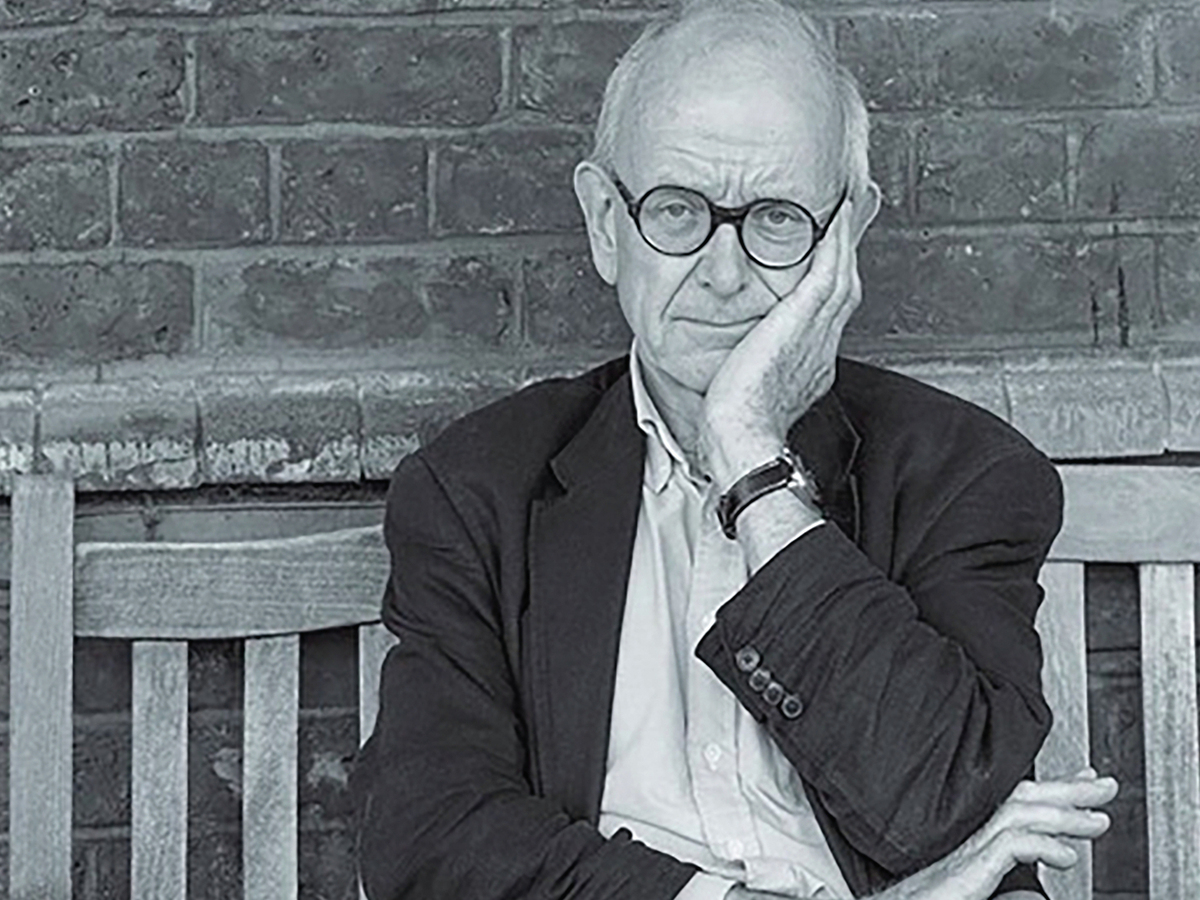 Marsh's cancer is currently in remission, but has a 75% chance of recurrence within the next five years. It is uncertainty that Marsh has learned to embrace.
"For the last few weeks, I've been in this wonderful Buddhist Zen-like state," he says. "At the moment, I'm really, really happy to be alive. But it's really possible because I've lived a very full life."
interview highlights
Seeing his own brain scan and being shocked by the signs of its age
It was the beginning of having to accept that I was getting older, that I was becoming more like a patient than a doctor, the decay and aging and disease that I had previously seen in patients. I had to accept that I wasn't immune to 40 years. So actually looking at the scan and crossing the threshold was so terrifying that I never dared to look at it again. In retrospect, it probably wasn't that big of an issue. Chances are, if I had seen that scan at work, I would have said, "Well, this is a typical 70-year-old brain scan of him."
On continuing to work at a hospital after being diagnosed with cancer
As a doctor, you are not emotionally involved. Looking at brain scans and hearing horrifying and tragic stories doesn't make me feel anything. All in all, you are completely indifferent. But what I found was, while I was attending some educational conference, seeing a scan of a man with prostate cancer that had spread to his spine causing paralysis, and a cold clutch of terror in my heart. … I was isolated, so I never felt uneasy about going to the hospital. I was a doctor Illness happens to the patient, not to the doctor.
On being diagnosed at 70 and feeling like my life was over
We all want to stay alive. The desire to live is very, very deep. I have a loving family. I have 4 grandchildren. I'm very busy I am still lecturing and teaching. I have a workshop. I have been making things for a long time. I want the future because there are so many things I want to do. But when the diagnosis was made, I had a very strong feeling that I was really lucky. It was a very exciting life. I was embarrassed and regretted many times, but I like the word "complete". Obviously, for the sake of my wife, for the sake of my family, they want me to live long and I want to live long too. But purely for myself, when you have so many unresolved issues and difficult relationships unresolved, I'm thinking how lucky I am and how hard it is to approach the end of your life. And I'm ready to die Obviously I don't want to do that, but I'm comfortable with it.
On fearing the suffering before death, not fearing death
I hate hospitals.I've worked there most of my life and they are horrible places. [I fear].
As a doctor, I know that dying is very unpleasant. I am a very independent person. I don't like to get out of control. I don't like to depend on others. I don't like being disabled and debilitated with a terminal illness. I may accept it, I don't know. You never know until it happens to you. And I know it's amazing how people come to accept when they know from both family and friends and patients that their former selves would throw up their hands in fear. I don't know But if my ending looks pretty jarring, I'd like an option to help me die.
on why he supports medically assisted death
British medical law [is that it] Murder to help someone commit suicide. That's a stupid, short answer. Suicide isn't illegal, so you have to provide a pretty good reason why it's illegal to help someone do something that isn't illegal and is perfectly legal. British polls consistently show a majority of 78% wanting the law changed. But there is a very passionate, dare I say enthusiastic group, mostly palliative care physicians, who are deeply opposed to it. And they have parliamentarian ears.
They argue that euthanasia leads to coercion on what they call vulnerable people. They are bullied in some way and seek help in committing suicide. However, there is no evidence that this is happening in many countries where euthanasia is possible because of the many legal safeguards available. It is not a suicide by request. Safeguards can be as strong as you like. You must be late and apply multiple times in writing. You should see an independent doctor to make sure you are not forced or clinically depressed. So very few people opt for it, but it seems to work pretty well in countries where it's legal, with no terrible problems. , there is no question of the fact — even though some palliative care doctors deny this — death is a very unpleasant thing, physically losing dignity and autonomy, and leaving me alone. It's the possibility that worries me.
About Knowing When to Stop Surgery
I quit my full-time job when I was 65 and worked primarily in the UK, but also worked a lot in Kathmandu, Nepal and of course Ukraine. And as a general rule I've always felt that it's better to be too early than too late. As with anything in life, whether it's a dinner party or work itself, it's better to be too early than too late. To be honest, I was getting more and more frustrated at work. I mean, I'm a big believer in the UK National Health Service, but it's becoming more and more bureaucratic. I'm a slightly different loose cannon. I also felt that it was time for the next generation to take over. And I got pretty good at what I did. I never thought I was getting better. And I had a very good trainee who was able to take over for me and really pushed things forward.
What really surprises me now is that I didn't miss it at all. The more dangerous it became, the more difficult it became to operate, and the more I wanted to do it. It's all about risk and excitement. One of the hardest parts of surgery is learning when not to operate. But to my surprise, I don't miss it – and I don't quite understand it. The funny thing is that since I'm no longer a surgeon, I feel like a more complete person. My view of the world is no longer terribly divided between myself – the healthcare system and the healthcare professionals – the patients. So I feel a more whole person.
Thea Chaloner and Joel Wolfram created and edited the audio for this interview. Bridget Bentz, Molly Seavy-Nesper, and Deborah Franklin adapted it for the web.